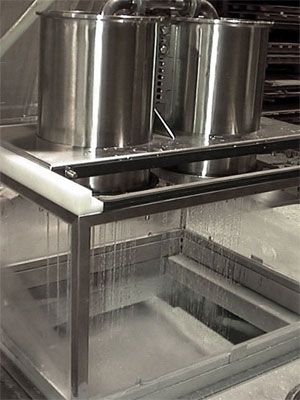 IQF's patented Cryogran pelletizing technology offers great solutions for the Food Industry. Providing customers with the opportunity to produce profitable high valued-added products, its features include superior quality frozen product, novel presentation, enhanced portion control and ease of serving/preparing.
The equipment is easily cleaned and sanitized via a series of strategically located CIP spray balls, and possesses a dedicated wash-cycle mode for this function.
The IQF Cryogran specifically utilizes liquid nitrogen as the freezing medium and does not require any CFC's or complex mechanical refrigeration for operation.
All the while, IQF's Cryogran remains economical and inexpensive to operate and maintain.